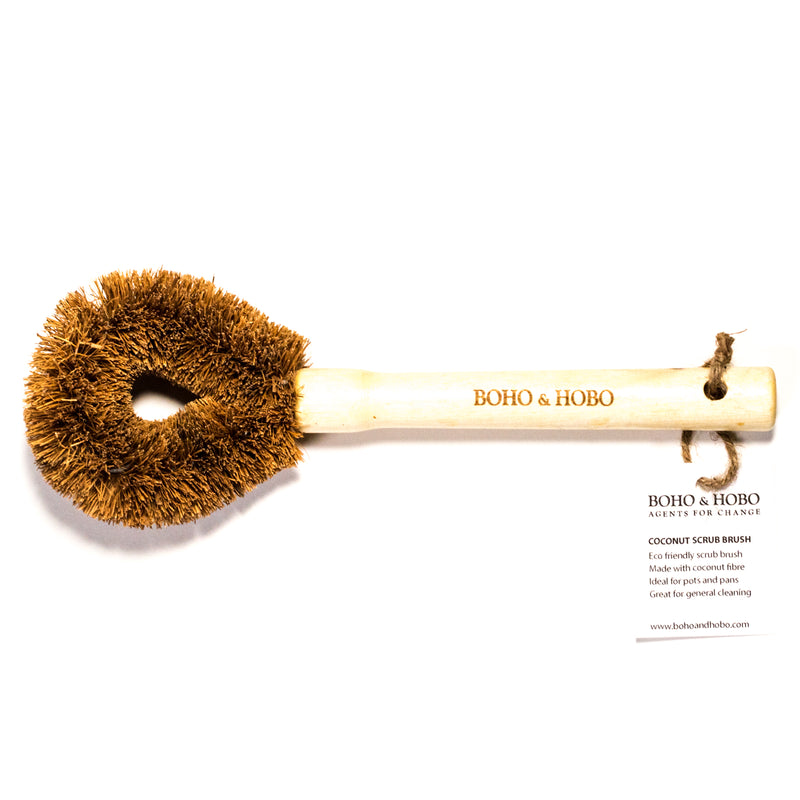 BOHO & HOBO Coconut Scrub Brush
DESCRIPTION
Our eco-friendly wood and coconut fibre dish brush is a game changer for dishwashing and as a scrub brush. The high-density, ultra-durable, natural coconut husk fibres offer fabulous surface cleaning. Works on pots & pans, glassware, or general household scrubbing. It is a great alternative to plastic and nylon scrub brushes and dish brushes with a durable wooden handle.

WOOD & COCONUT DISH BRUSH FEATURES
High-density coconut husk fibre eco-friendly dish brush
Durable, stiff, and smooth wooden handle
Thick metal wire bristle base provided a sturdy and effective scrub brush
Resistant to oil and grease and will not scratch cookware
Coconut fibre naturally inhibit bacteria growth making this a hygienic solution

CARE INSTRUCTIONS
Hang this eco-friendly scrub brush bristle side down between uses.