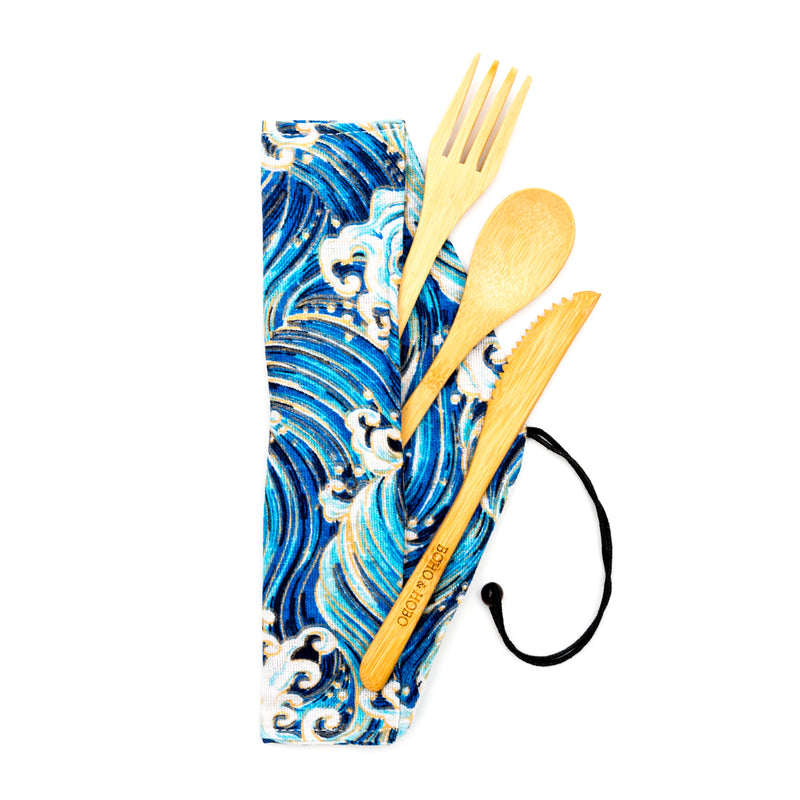 BOHO & HOBO Bamboo Cutlery Set
BAMBOO CUTLERY SET
Forget the plastic cutlery when eating on the run or travelling. The Travel Bamboo Cutlery Set is easy to throw into your back pack, purse, or lunch kit for meals on the go. Made from natural bamboo, the cutlery set comes with a spoon, fork, and knife. It is all packaged in a cloth washable carrying case as an added bonus to keep everything clean between meals.

By making one small change from plastic to bamboo you can reduce your carbon footprint. Did you know that at the end of this products life cycle you can put the utensils into your compost because bamboo will breakdown with other organic materials?

CARE INSTRUCTIONS
Hand washing the cutlery is best as dishwasher soaps can be drying.

Wash the coverlet on cold water and lay flat to dry.