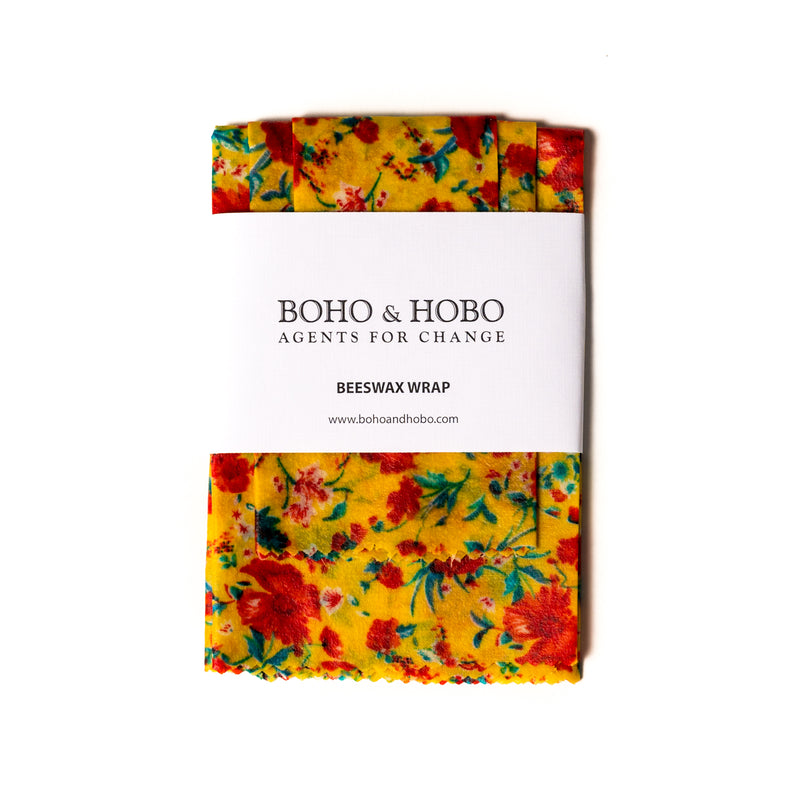 BOHO & HOBO Beeswax Food Wrap 3 Wraps
HANDMADE BEESWAX WRAPS
Our Beeswax Food Wraps are a great eco-friendly way to reduce your carbon footprint. By using the heat from your hands, the wax in the cotton wraps will mold to the surface you are covering. Instead of using plastic food wrap for lunches or for covering dishes, use this green alternative for food storage.

We handmade our wraps are made with local beeswax from a reputable and ethical bee farm.

Each package contains three sizes.

1 "7×7" small bowl / cup

1 "10×10" medium cereal / soup bowl

1 "13×13" large salad bowl / pan

CARE INSTRUCTIONS
Simply rinse with cool water, use a mild eco friendly soap if necessary and hang to dry. Not intended to use on meat products.

Note: slight variations in patterns will naturally occur due to where cuts are made in the fabrics.