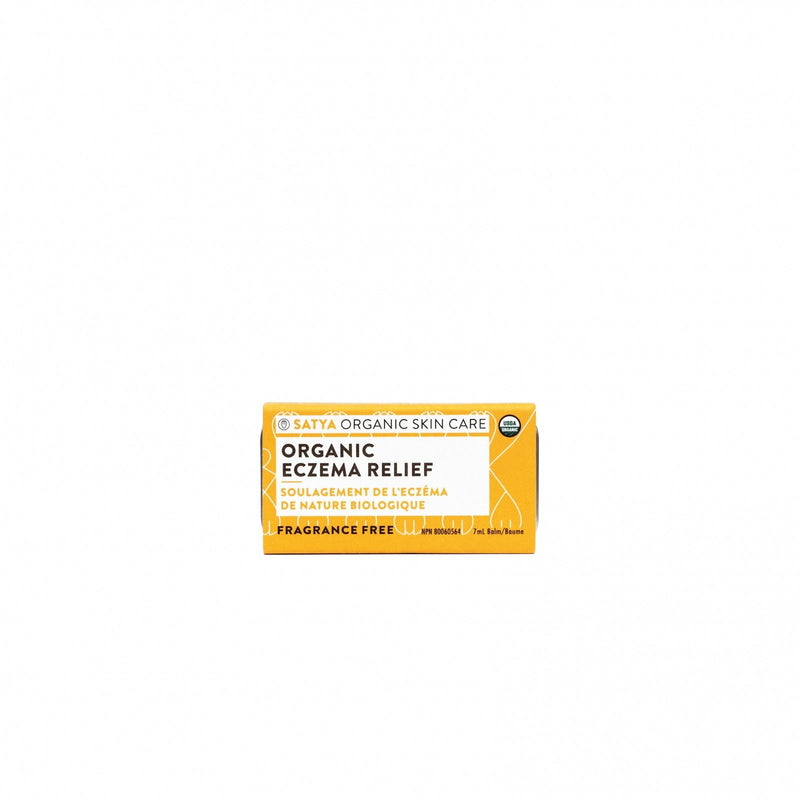 Satya Organic Eczema Relief Tin 7 ml
Product Benefits :

Temporarily protects and helps relieve minor skin irritation and itching due to eczema. Calendula is traditionally used in Herbal Medicine to help relieve skin inflammations and irritations. Glass jar, wind power offsets used in creation of recycled packa

Product Contraindications :

Do not use if you are allergic to plants of the Asteraceae/Compositae/Daisy family.

Product Ingredients :

Sweet almond oil, jojoba, calendula, colloidal oatmeal, beeswax. All USDA certified organic

Recommended use :

Children (over 2 years old), Adolescents and Adults. Consult a health care practitioner if you are pregnant or if symptoms persist, worsen or last more than 7 days. For external use only. Avoid contact with eyes.

Products Indications :

Skin irritation, flaking and itching due to eczema.

Dosage of the product:

Apply to affected areas as needed.