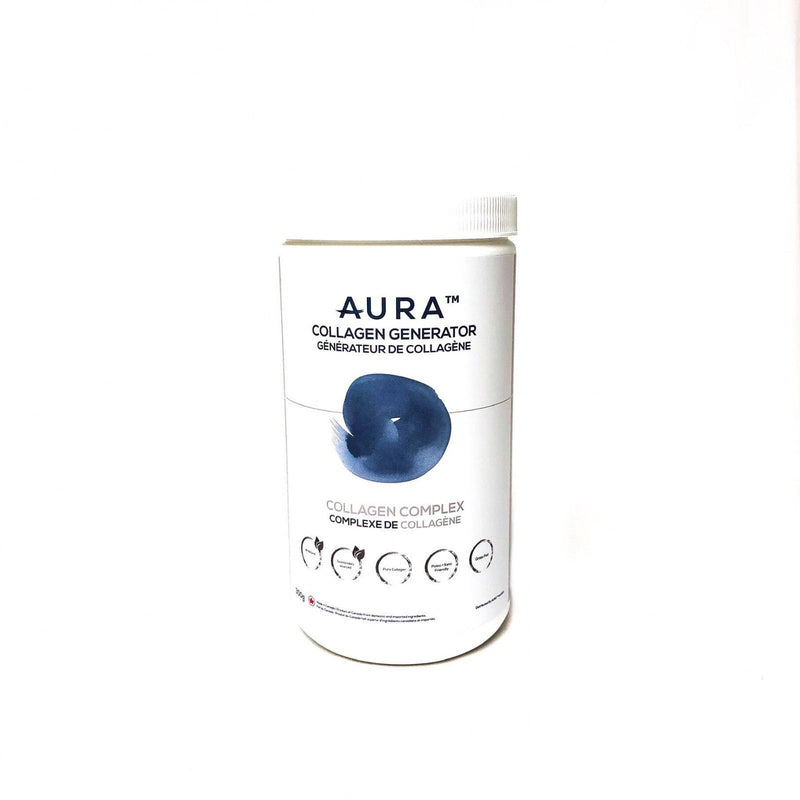 AURA Nutrition Collagen Generator 300 g
AURA Collagen Generator delivers peptides to naturally aid your body in the process of regeneration of skin, hair, nails, and joint cartilage. Help your body to restore your skins hydration and youthfulness. All while helping to build lean muscle, burn fat, alleviate joint pain, and maintain bone health.

Features:

Swiss sourced, high quality
Low calorie and zero carbohydrates
Directions: Add 1 scoop (8.5g) to your smoothies, oatmeal, pre-workout drinks, hot and cold beverages, or yogurt. AURA Collagen can be added to you favourite food or drinks.

Ingredients: Hydrolyzed Collagen Peptides

Caution: Do not use if tamper evident security feature is broken or missing. Keep out of reach of children, out of direct light/heat, and store in a cool, dark place. Consult a health practitioner prior to use of this product. If symptoms persist or worsen, consult a health care practitioner. Ensure to drink enough fluid prior, during, and after exercise. If you are pregnant or breastfeeding consult a health care practitioner before using this product.


We are only able to ship this item to Canadian customers.