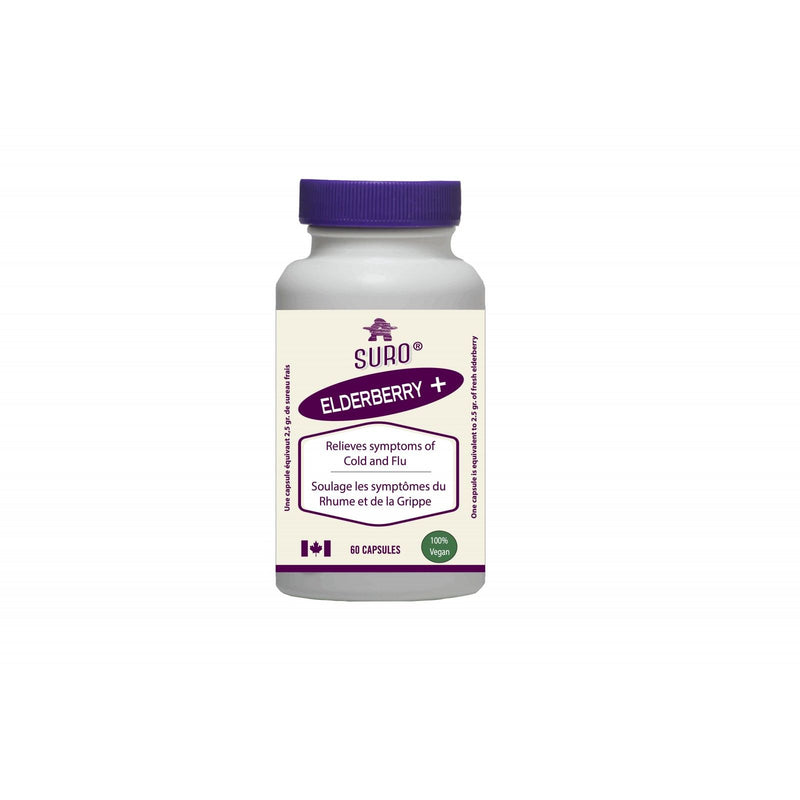 SURO Organic Elderberry Capsules 60 capsules
Product Benefits :

These capsules are vegan, kosher and organic certified. Elderberries have natural antiviral properties. Modern research has proven this benefit and it has been shown to be efficient against many strains of flu virus. Elderberries have been used for centur

Product Contraindications :

Consult a health care practitioner prior to use if you are pregnant or breastfeeding.

Product Ingredients :

Canadian elderberries, 500 mg per capsule. Each capsule is equivalent to 2.5 gr. of fresh elderberries. Vegan capsule. (Pullulan, purified water, carrageenan).

Recommended use :

Traditionally used in herbal medicine to help relieve symptoms of cold and flu such as coughs, sore throat and catarrh of the upper respiratory tract. Source of antioxydants.

Products Indications :

Help with prevention or symptoms of cold and flu such as cough, sore throat and upper respiratory tract catarrh..

Dosage of the product:

10 to 13 years old: 2 capsules 1 to 4 times per day. Adults and adolescents 14 years and over: 2 to 3 capsules, 2 to 4 times per day.