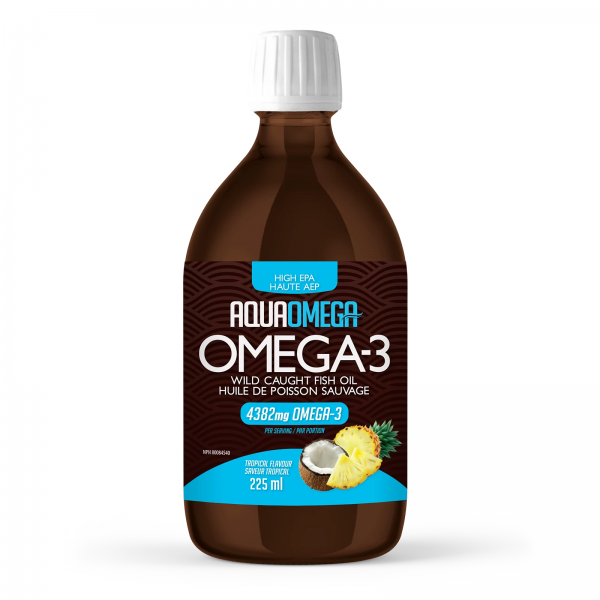 AquaOmega High EPA Omega-3 Tropical Flavor 225 ml
EPA is the essential fatty acid responsible for reducing inflammation in the body. Our high dose of pharmaceutical-grade Omega-3 EPA formula is up to 5x more concentrated than the other leading brand of high EPA products on the market.

Ingredients: Anchovy Oil, Natural Flavours, Green Tea Extract, Rosemary Extract, Monk Fruit Extract, Mixed Tocopherol Concentrate.

Directions: Take 1.5 tsp daily. Shake well before using. Consult your physician if you are taking prescribed blood-thinning agents before consuming. Refrigerate after opening
BEST USED FOR
Cardiovascular Support
The facts are hard to ignore - Omega-3s have a huge image on our bodies and minds.

Inflammation Support
Help significantly reduce joint pain & stiffness caused by chronic inflammation.

Arthritis Support
Help prevent osteoporosis, where bones become vulnerable and begin to lose their essential minerals.