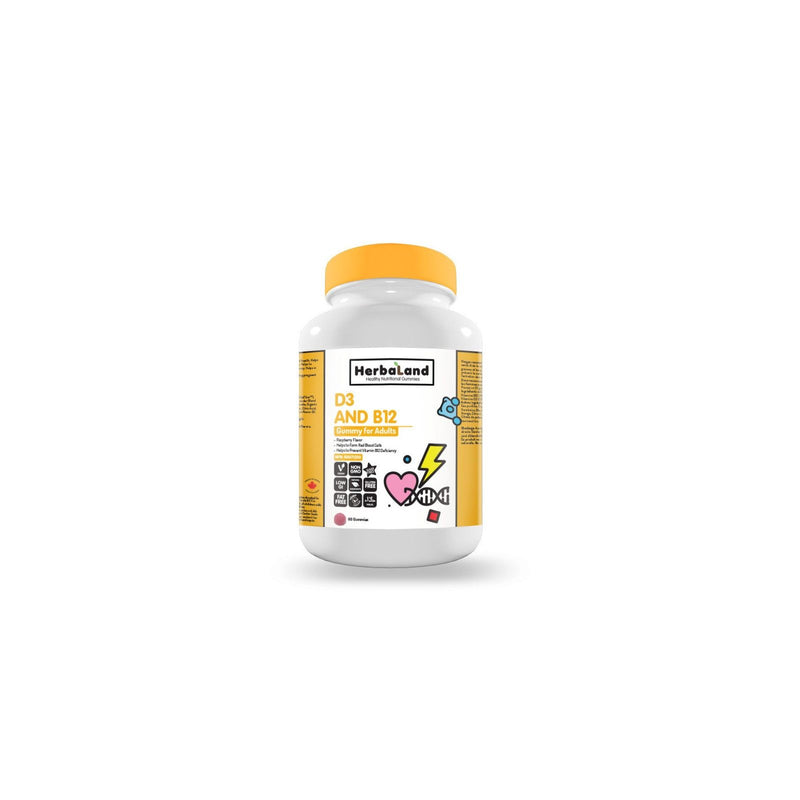 Herbaland Gummy for Adults: Vegan D3 & B12 90 Gummies
Product Benefits :

Helps the body to metabolize carbohydrates, fats, and proteins Aids in the formation of red blood cells Naturally helps to reduce stress and depression Enhances calcium and phosphorus absorption Supports the development and maintenance of bones and te

Product Contraindications :

Generally regarded as safe, consult physician.

Product Ingredients :

Active Ingredient per gummy (2.2g): Vitamin B12 (as Methylcobalamin) 850µg Vitamin D3 (as Cholecalciferol from lichen) 25µg (1000IU) Other Ingredients: Organic Isomalto-oligosaccharides (VitaFiber?), Purified Water, Organic Erythritol, Pectin, Organic

Recommended use :

A factor in the maintenance of good health. Helps in the development and maintenance of bones and teeth.

Products Indications :

Keep out of the reach of children. Store in a cool place away from light. Do not use if safety seal is broken..

Dosage of the product:

Adults aged 18 and older, including pregnant and breastfeeding women: Take one (1) gummy per day.