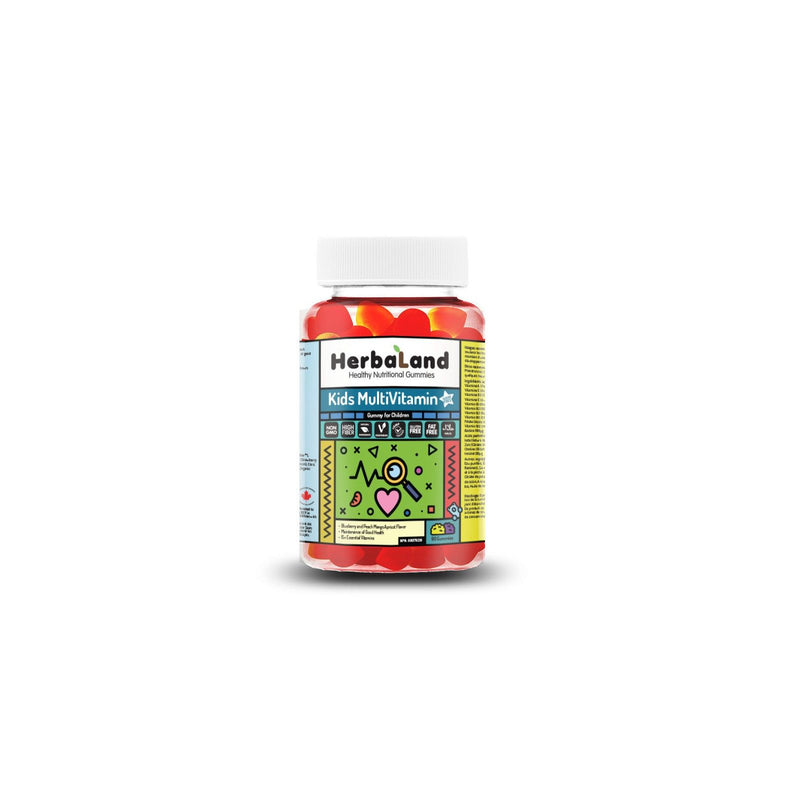 Herbaland Gummy for Kids: Multivitamins 90 Gummies
Product Benefits :

Provides essential vitamins and minerals for normal growth and development in children. Provides antioxidants (vitamins A, C, and E) that help boost the immune system. Vitamin A helps form and maintain healthy skin, eyes, teeth, gums, hair, membranes, a

Product Contraindications :

Generally regarded as safe, consult physician.

Product Ingredients :

Active Ingredients per 3 gummies (6.6g): Vitamin A (Vitamin A Palmitate) 604.4µg RAE (2000IU) Vitamin C (Ascorbic Acid) 30mg Vitamin D3 (Cholecalciferol) 15µg (600IU) Vitamin E (d-Alpha Tocopherol Acetate) 13.4mg AT (20IU) Vitamin B1 (Thiamine Mononi

Recommended use :

Source of vitamins and minerals to support biological functions which play a key role in the maintenance of good health, and assist with growth and development.

Dosage of the product:

Ages 4 and older: Take three (3) gummies one (1) time per day with food,a few hours before or after taking other medications.