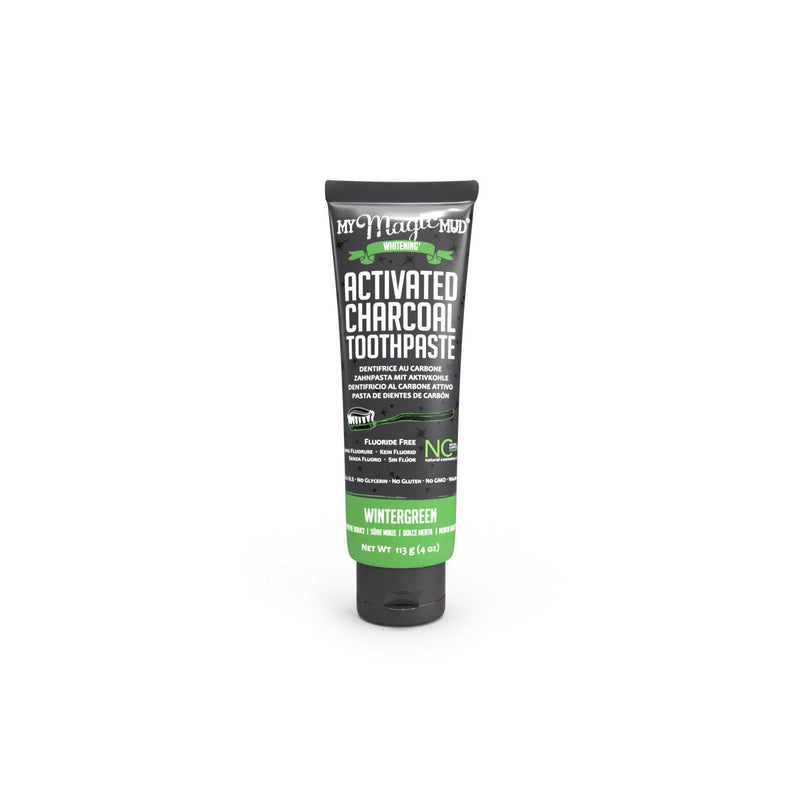 My Magic Mud Charcoal Toothpaste Wintergreen 113 g
Product Benefits :

The only activated charcoal toothpaste clinically tested and proven to be safe and effective for teeth whitening and polishing.

Product Ingredients :

Distilled Water, Diatomaceous Earth, Non-GMO Xylitol, Bentonite Clay, Coconut Oil, Activated Coconut Shell Charcoal, Wintergreen Oil, Citric Acid, Grapefruit Seed Extract, Sweet Orange Oil, Potassium Sorbate, Rosemary Oil, Stevia, Tea Tree Oil, Vanilla Ex

Recommended use :

Using a generous amount, brush your teeth thoroughly, preferably after each meal but at least twice a day, or as recommended by your dentist or physician. Rinse, brush your tongue with clean bristles, then floss.